Issues in Geosciences, GEOSC 500 Fall Term, 2019

Professors Chris Marone and Don Fisher
Department of Geosciences
This course is designed to provide incoming graduate students with a broad perspective on the field of Geosciences. Weekly meetings will include reading and discussing the literature, preparing for talks in the weekly department colloquia series, field work, proposal writing, and other activities. Our focus will be on the skills needed to engage effectively in scientific discourse, including critical thinking, cogent questioning and clear, well-reasoned oral and written communication. We will cover responsible and professional conduct in science.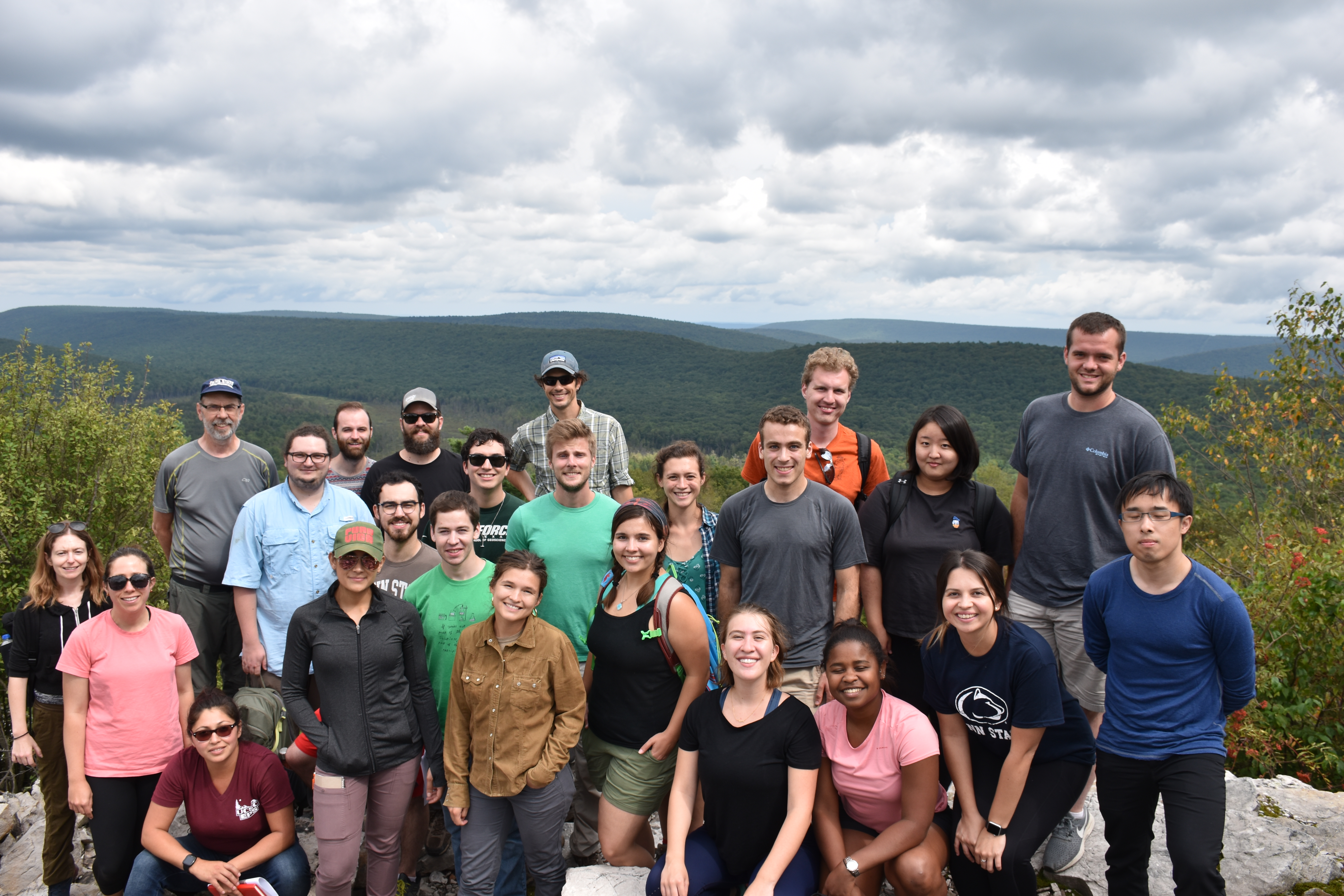 Orientation field trip, Aug 2019
Meeting times:
T: 4 - 5 pm (Colloquium) 22 Deike Bldg.
W: 8 - 9:50 am (Class Meeting) 341 Deike Bldg.

---
Wed. classroom meetings:
Syllabus
Research Proposal
(Example proposals)
Proposal Panel Instructions and Guidelines
Panel assignments will be posted here

---
Scholarship and Research Integrity
Required on-line Training You must complete this training and submit the completion certificate (mailto: marone@psu.edu with subject line: CITI/SARI Certificate, my file is named correctly), as a pdf file, prior to the end of term.
---
Field Guide, 4-6 Oct 2019: A Transect Across the Acadian and Taconic Orogenic Zone: Berkshire Massif, MA to the Hudson Valley, NY
---
---
Send mail to Chris Marone Don Fisher

Penn State Home Page | Department of Geosciences
Last updated 28 Aug, 2019
Copyright 2010-2018, Penn State University